Slabs of meat a dress make? Well, Lady Gaga thought so and wore her 'meat dress' for Sunday evening's MTV Video Music Awards. Take a really close look. You think it's made from really thin slices of raw brisket? How must that feel?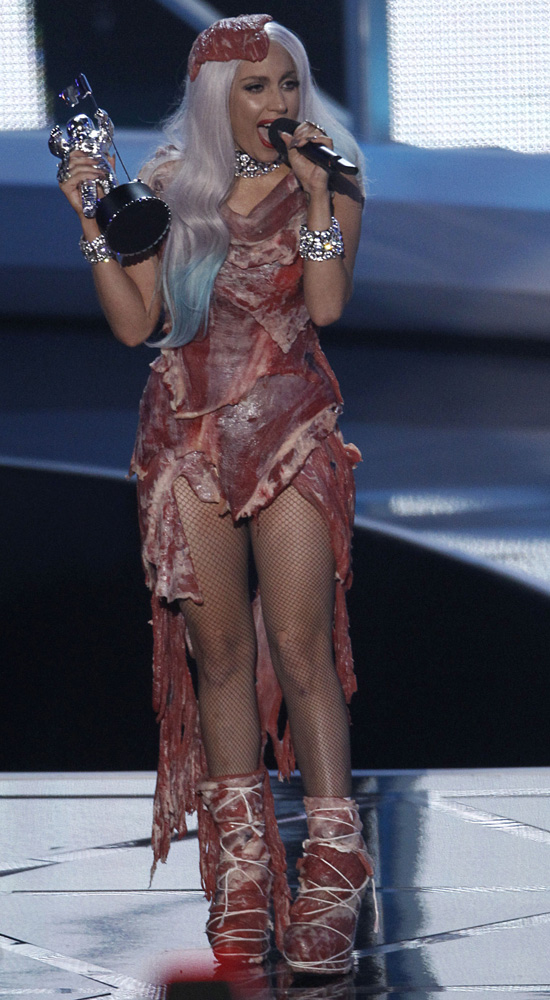 The Huffington Post asks us whether Gaga's dress is awesome or offensive.
Follow this link
to add your opinion. How many months ago did I post 'vegetable gowns' on Rockbridge Times? I think we all agreed those garments were gorgeous. Go back and
take a look.